Stella Fernandez PsyD, LPC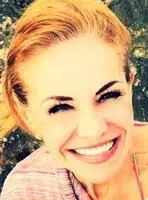 Psychologist-Owner
I hold a doctoral degree in Clinical Psychology specializing in diagnostic testing and treatment of Adults, Teens and Couples. I'm dedicated to helping clients reach their personal goals, solve difficult problems and achieve a sense of mastery in their lives.
I provide career testing and coaching for mid-career changers, young adults/students, and executives/entrepreneurs looking to take their work in a new direction.

Additionally, I provide diagnostic testing and treatment of ADHD/ADD, depression, anxiety, chronic pain, bipolar, substance abuse and personality disorders. I take a solutions oriented approach to achieve results in a short period of time. I take pride in establishing a safe place in which life changes, relationship problems and family issues can be handled.

I'm originally from Chile, South America and have lived/worked in the US for over 36 years. Psychology is my second career and passion (previously a claims manager).

In my spare time I love to travel, exercise, and spend quality time with my husband and family. I truly believe in giving back to my community and volunteer on a regular basis.
For an appointment contact our office at 816-224-4400 or email [email protected]
The following are independent providers doing business at Focused Concentration. Their policies, practice, rates & insurance follow their own business structure.
Erica Bench MS, LPC, NCC
Licensed Professional Counselor-Therapist
I graduated Summa Cum Laude from Avila University with a degree in Counseling Psychology. As a licensed professional counselor I believe that within each of us we have the strength, courage, and ability to make the changes needed to achieve our goals.
I work with those suffering from trauma, relationship issues, addictions, low self-esteem, depression, stress, and anxiety.
My therapeutic approach is a variety of Cognitive Behavioral, Solution Focused, and Motivational Interviewing therapies.
I am non-judgmental and professional, although when appropriate, I've been known to crack a joke because sometimes laughter really is the best medicine.

I want to be available for anyone seeking counseling. However, I understand finances
can be a deciding factor as to whether or not a person will pursue counseling. When
appropriate, I will offer a sliding scale payment option for clients based on their income
and family size. Please contact me directly at 816-289-9172 .
Chris Carlin PsyD, LP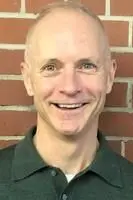 Clinical Psychologist
I provide psychotherapy for adults and young adults who struggle with trauma, depression, anxiety (including panic, social, and other anxiety issues), and Bipolar Disorder (both I and II). It is very important to me to find ways for clients to better manage and begin healing the painful aspects of their lives. I very much appreciate helping others move toward an improved sense of well-being, self-worth, and life direction.
For individual psychotherapy I utilize an integration-type model with an emphasis on collaboration and good use of time and effort for both the client and myself. I possess EMDR level II certification (for trauma issues). I appreciate group therapy as a treatment option.
I am accessible, conscientious, caring, and knowledgeable. I believe these characteristics come from my personal nature as well as various life challenges and my growth in response to them. I hold a doctor of psychology degree from the Illinois School of Professional Psychology.
To make an appointment call me at 417-321-4881
For more information, please go to my website at https://www.psylintherapy.com
Bobbi Mendes MS, LPC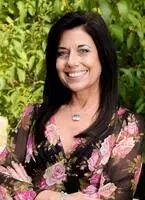 I hold a Master's degree in Clinical Mental Health Counseling from Walden University where I graduated with honors. I believe that people have an innate ability to heal and that successful therapy depends on tailoring sessions to be in alignment with each individual's unique circumstances.
My counseling approach has been influenced by my own healing journey, years of independent study as well as my training as a clinical mental health counselor.
I draw from Cognitive Behavioral Theory, Mindfulness, Adrian and Humanistic Theory and Trauma Informed practices. I have specialized training in Play Therapy and Attachment techniques and I enjoy the use of Sandtray Therapy with clients of all ages.
Together we will design a course of treatment that will help you reach your optimum level of wellness. I serve children, adolescents, and adults with compassion in a safe and supportive environment.
To make an appointment call me directly at 816-305-9828.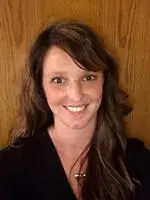 Rhiannon Moore, PsyD, LP
Clinical Psychologist
Dr. Rhiannon Moore is a Clinical Psychologist specializing in work with children and adolescents. She is licensed to practice in both Missouri and Kansas. Dr. Moore provides part-time services at Focused Concentration in the form diagnostic and educational testing, as well as brief solution-focused and cognitive-behavior therapy (CBT). Dr. Moore has experience working with clients dealing with depression and other mood disorders, anxiety disorders, Autism Spectrum Disorders, ADHD, self-harm and suicidal thinking, personality disorders, and substance abuse.
In her full-time employment, Dr. Moore is a Behavioral Health Clinician at an integrated medical, dental, and behavioral health clinic in Olathe, Kansas, where she works closely with medical staff to provide services to those with dual medical and behavioral health diagnoses. She also provides school-based mental health services, working closely with students and families, teachers, school counselors, school social workers, and administrative staff.
Dr. Moore's previous clinical experience includes working in psychiatric inpatient hospitals, community mental health, the Doula Foundation, a social skills program for children/adolescents, and other educational settings. For an appointment contact 816-287-1437.
Kara Waters, BA
Clinical Assistant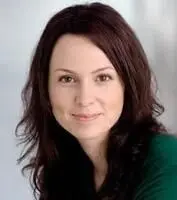 Kara has a BA in Psychology and Business Administration. She helps with the scheduling and billing of Focused Concentration, LLC. Kara works full-time as the mom of two young girls and enjoys time spent with her family, hiking, volunteering, and gardening.
She can be reached by texting/calling 816-224-4400 or email [email protected]